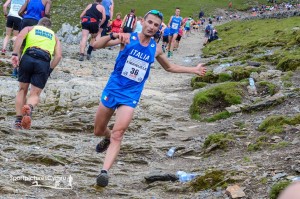 The race starts and finish 2.00pm on the field same location as last year. In the New Site on the field. We have askeed the County Council but it was a firm NO to move back. Due to the move last year, we as a race were financially hit, in the thousands, no spectators, no stalls in sports village.
The main  International Snowdon Race", now it's 48th year, is considered as one of the greatest in the world of mountain running, and attracts some of the best racers in Europe. For the 47 years its been organized by the local community and all voluntary members of the organization committee. That's dedication for you.
On leaving the Main road (Start), follow the A4086 towards Capel Curig and turn right opposite the Royal Victoria Hotel. Continue over the cattle grid and BANG up the tarmac road and then join the main Llanberis to Snowdon footpath.
Follow the well defined path under the Half Way and Clogwyn bridges and continue to the summit of "YR WYDDFA". Take extra care when running near the railway line. PLEASE Follow the in-and-out system to the summit and ensure that your number is recorded and make sure you cross over the electronic timing mat.
Please be aware – especially 2023 – of the walkers on the path as the path will be very busy.
Follow the same route back to Llanberis, taking extra care when crossing the main road by the Royal Victoria Hotel and along the main road to the finish line. Retiring competitors must report to the nearest Marshal and at the finish. Always keep to the your left.
Numbers must be worn as issued on the front of the VEST.
Number NOT to be worn on shorts.
NO CUTTING OFF THE sponsorship details.
All runners keep to the left up and down
NO SWAPPING number without notifying the entries secretary
Competitors may be disqualified if any of the above is not properly displayed
Competitors are expected to take primary responsibility for his / her own safety during the race.
ESSENTIAL – UPHILL RUNNERS MUST GIVE WAY TO DOWNHILL RUNNERS.